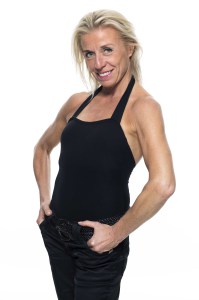 Charlotta Öfverholm is a dancer, choreographer and dance coach with a long international career.
Charlotta has worked with dance companies such as DV Physical Theatre/ London, Complexions/ NYC, Roberto Galvan/Germany, Robert Poole/Austria, Farma/Prag and many more. She choreographs for companies all over Europe, such as Ballet Linz, Verte Prag, Göteborgsoperan och Norrdans, but also has her own productions that she tours with internationally.
Charlotta is a certified yoga instructor and specialises in Ashtanga, Vinyasa Flow, Pranayama and meditation from Kranti Yoga in India.
She will give yoga classes in Vinyasa Flow Yoga. You will experience a strong Flow Vinyasa Yoga that includes warm up, standing series, strength, stretch and relaxation in an open level.
In her classes, you will work from your own ability and pace to find your own strength both mentally, spiritually and physically.